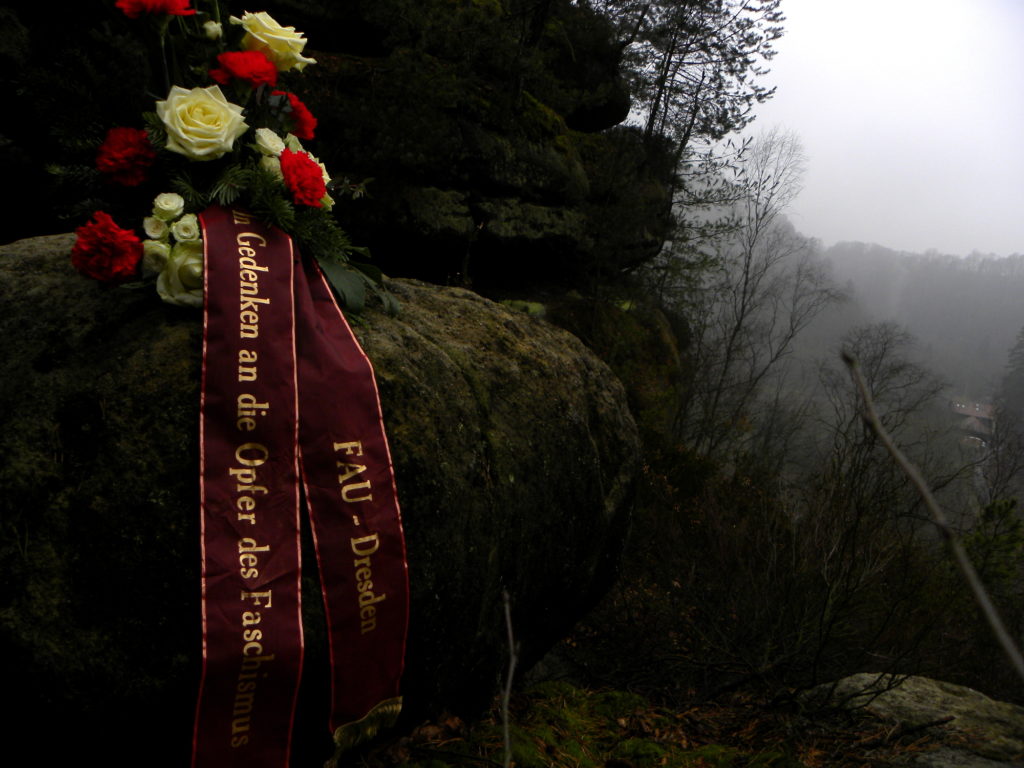 On January 27th we commemorated the victims of fascism in Porschdorf at the former concentration camp Schwalbe III, parallel to the actions of AKuBiZ e. V. in Pirna and Heidenau. Prison conditions, mistreatment and finally the death march to Oelsen resulted in about 120-140 deaths, although the camp did not even exist for three months. The Schwarz-Roten Bergsteiger_innen and the AKuBiZ have continued their research on the camp in the last months and are currently preparing an updated publication.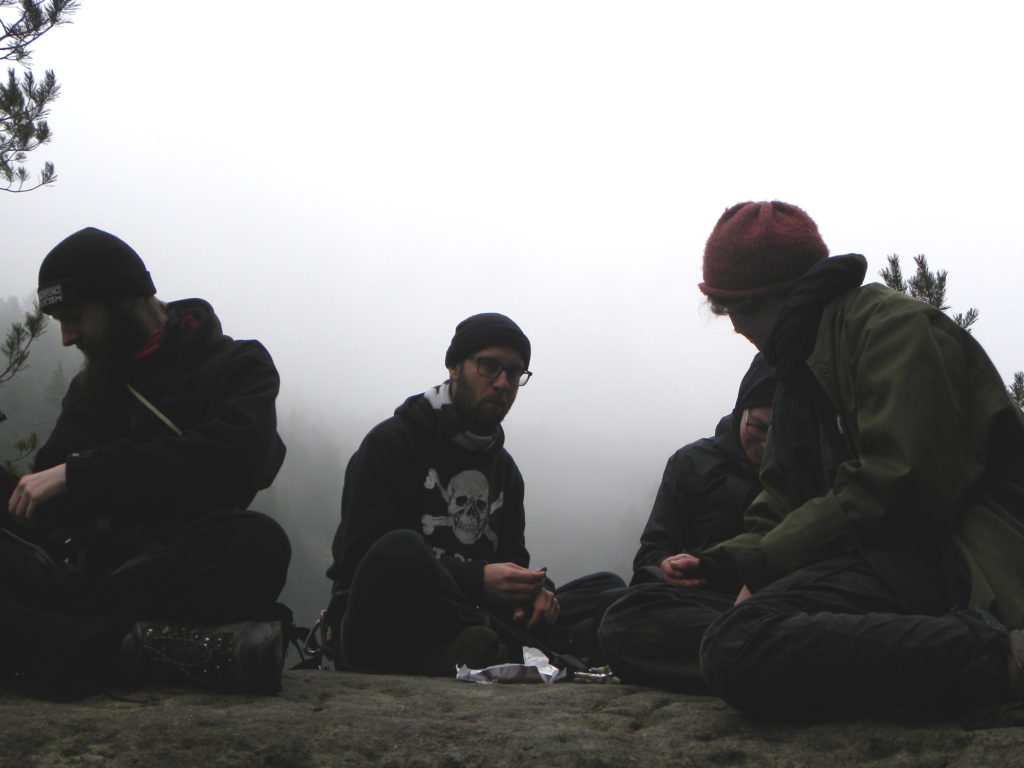 Together, our team climbed the peak "Bahnhofswächter", which most probably served as a guard post for the SS guards during the camp.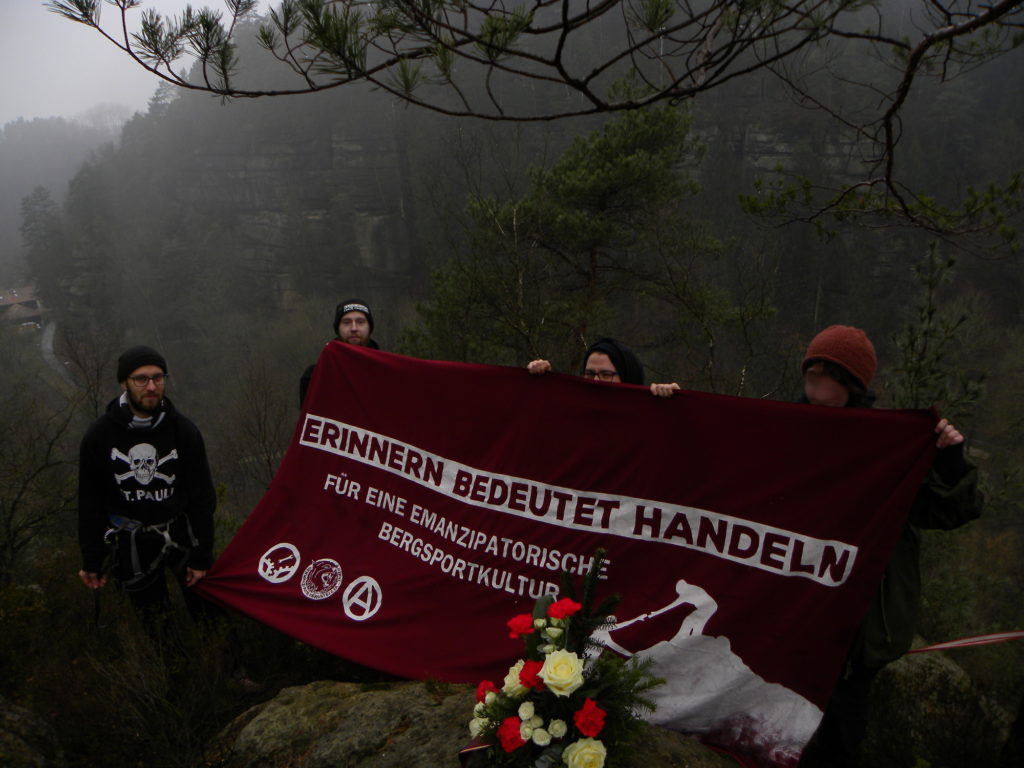 Here we laid down a wreath and waited for the remaining participants of the memorial tour. Together we met in the valley and left behind traces of imprisonment and forced labor, spread over several kilometres in the valley of Polenztal. We reported on what our research has yielded so far and read from memories of contemporary witnesses. Together we finally mourned and laid flowers down again.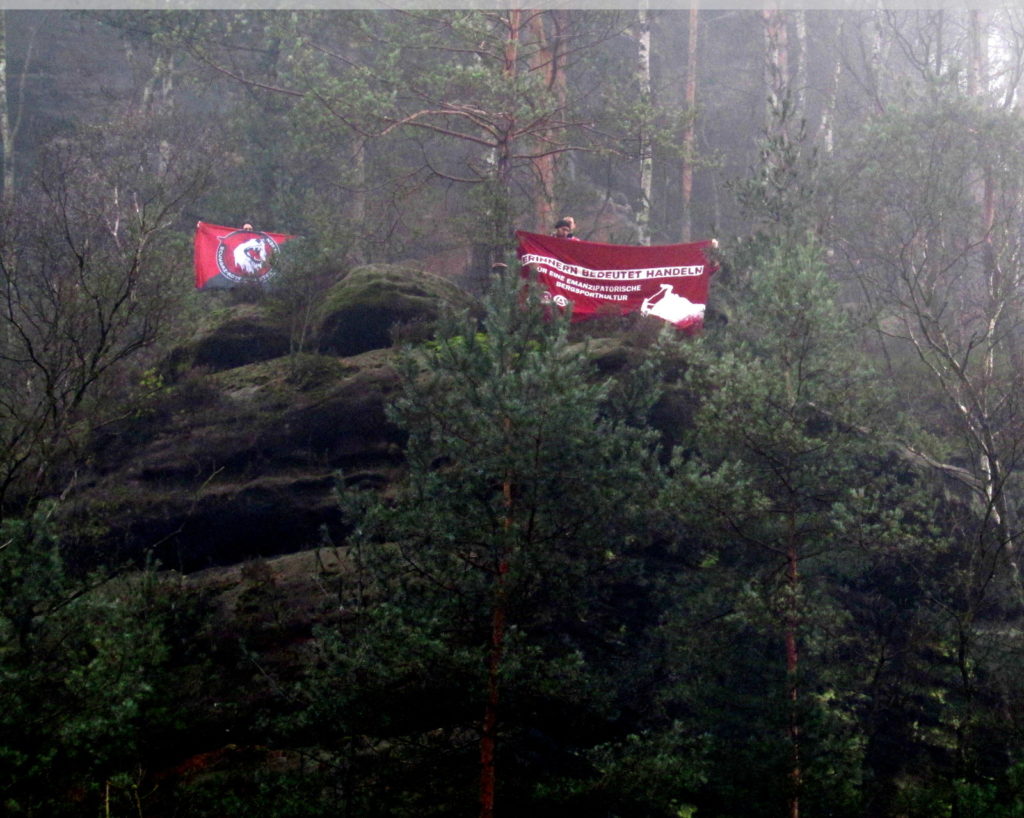 For some of us we went straight on to the memorial tour in Dresden-Löbtau. About 40 neighbors gathered here to explore stations of resistance and persecution. Members and friends of the Antifa-Initiative Löbtau and the FAU leave behind original tones and research results, but also went into difficulties and forthcoming tasks in historical research. The SRB donated a wreath for the memorial commemorating the mountain sportsmen, communists and artists Fritz Schulze and Eva Schulze-Knabe.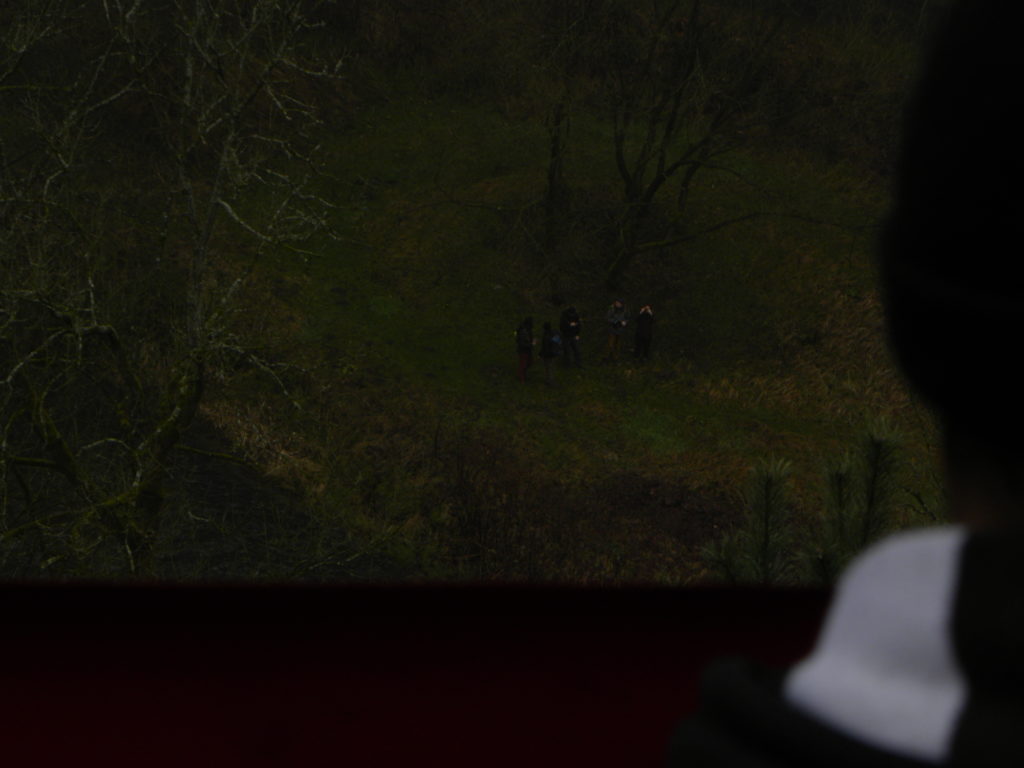 Afterwards, the round was evaluated together and ideas for future commemoration campaigns were collected.